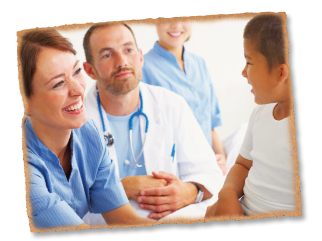 Professional Administration Services

InTrust Services offers a full line of professional administration services. Our expertise in medical bill payment, utilization review and network management allows us to deliver a full range of products efficiently and effectively. As professional account administrators we have viewed- thousands of MSA allocations and are currently providing professional administration services for many of those allocations today. Managing custodial accounts can be a very challenging and cumbersome task, at InTrust Services we are up to the challenge. Our experience assures accuracy and compliance with contractual and regulatory requirements.

Managing custodial accounts and the challenges they present is what we do daily. Over the years, our professionals have worked hand in hand with our clients providing true, retrospective (after a case settles), medical cost containment program's and fund management expertise for injured members. Simply put, administering settlement funds and providing settlement and post settlement solutions is what we do best. We take pride in delivering quality, on-time solutions with proven results.

(Click a service heading for more info)
• MSA Professional Administration Services
• MSA Self-Administration Services
• MCA Professional Administration Services
• Settlement Consulting Services
• Medicare Set-Aside "donut hole" Rx Consulting
• Rx Prescription Cost Containment Services
In addition
to our core services above, InTrust Services offers the following referral services and strategic alliances for your considerations and future use.

Allocation Services

–

InTrust Services does not construct or submit Medicare Set-Aside Allocations. However, we are aligned with Allocation specialists who are excited to meet your needs. (More Info)

Medicare Legal Consulting – InTrust Services is not a legal entity however, we are aligned with the top Workers' Compensation Medicare Attorney's in the industry. These attorneys have a proven track record with satisfying the needs of our clients with legal expertise in regard to all aspects of your Medicare settlement. We will be more than happy to make the proper introduction to satisfy your Medicare legal needs. (More Info)

Annuity Brokers

–

InTrust Services is not an annuity brokerage practice however, we are aligned with the industry's top annuity brokers that understand the importance of bringing your claim to final resolution. These brokers are familiar with how InTrust Services operates, and will provide you the same extraordinary service that you would expect from a InTrust Services partner. (More Info)